We have a rich heritage as experts in providing specialist insurance. Our timeline takes you on a journey through our history and what has made Hiscox the business it is today.
Hiscox invests in an African Energy Efficient Stove project in Kenya
Hiscox finances a project to replace traditional three-stone fires with clean burning, purpose-built stoves. These stoves use 50% less fuel than a traditional fire and burn significantly hotter, meaning that smoke emissions are cut by 80%. As a result, each stove, which has been designed for use in a way that's very close to the traditional way of cooking, will save over 15 tonnes of fuel over its lifetime, compared to a traditional fire.
These stoves are lifesavers, for not only are they helping to save the environment, they are helping to keep children alive. To date, we have provided 242 stoves directly to families in Kenya.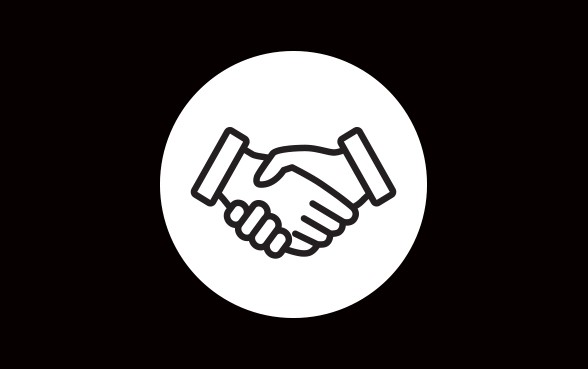 Hiscox USA partners with Business Insurance Now
Product
Hiscox, the first insurer offering US small businesses the ability to purchase business insurance direct online and in real-time, announces a partnership with Business Insurance Now to meet the needs of their small professional services customers.
Customers contacting Business Insurance Now for quotes can now get access to professional liability insurance quotes from Hiscox, tailored to the specific needs of their business.
Designed specifically for the small business and home-office market, Hiscox small business professional liability insurance coverage (errors and omissions insurance) is customised for a range of knowledge-based professions including public relations, human resources, management consulting, business consulting and marketing.
 
Hiscox USA – pushing the boundaries of marketing
Product
Hiscox USA commissions online web series – 'Leap Year'
The scene: You're thinking about starting your own business. There's a lot on your mind and the stakes are high – and that's without the benefit of the advice you've never come across. Can I support a family without a company salary? What happens if I'm the victim of technology theft? How could inviting a colleague for drinks end in a lawsuit?
These situations are being brought to life with today's launch of Leap Year, a new scripted comedy series commissioned by specialist small business insurer Hiscox, the first US insurer to offer small business coverage direct, online, and in real-time.
The ten-episode series tracks the entrepreneurial highs and lows of five friends who make the proverbial 'leap' and go it alone in the wake of corporate downsizing.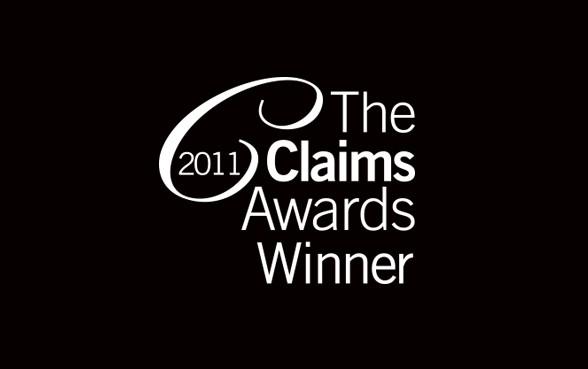 Commercial and Personal Lines Team of the Year
Awards
Hiscox UK wins both the Personal and Commercial Lines Team of the Year awards at the 2011 Claims Awards. These awards are given for innovative improvements in the claims process, quicker settlements and overall, increasing customer satisfaction.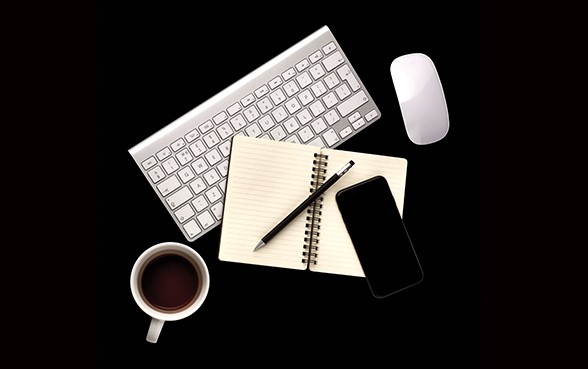 Hiscox France the first to go direct for small businesses
Product
Hiscox is the first to offer direct insurance for small businesses in France at the beginning of 2011.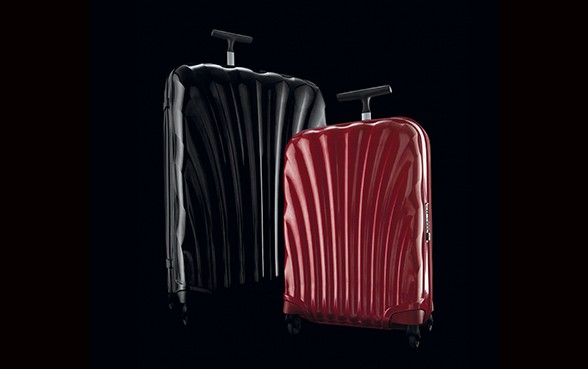 Annual travel insurance launched
Product
Hiscox UK launches a new five-star rated annual travel insurance policy available on the phone or online at www.hiscox.co.uk and provides a choice of Europe or worldwide cover for individuals, couples and families.
"Whether you are an independent pleasure-seeker, a sun worshipper or a frequent business flier, this comprehensive annual policy means you can enjoy everything from a spontaneous weekend in Italy to a planned safari in South Africa with the peace of mind knowing that if something does go wrong, you'll get the assistance you need to get things back to normal as soon as possible." Steve Langan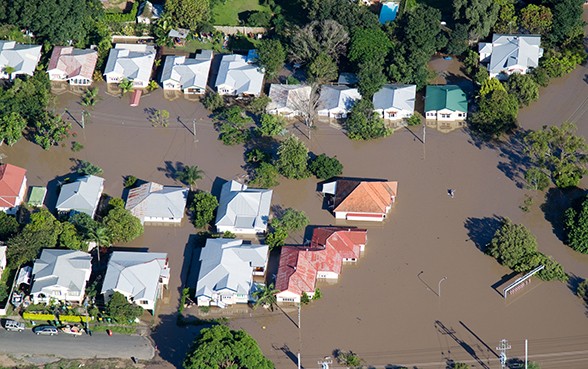 "Mother Nature has well and truly tested us" – 2011: another year of catastrophes
Brand and campaigns
Australian floods; Japanese earthquake and the resulting tsunami; two further earthquakes in New Zealand; the US tornados in Alabama and Joplin; the Thailand floods.
"Mother Nature has well and truly tested us." Robert Hiscox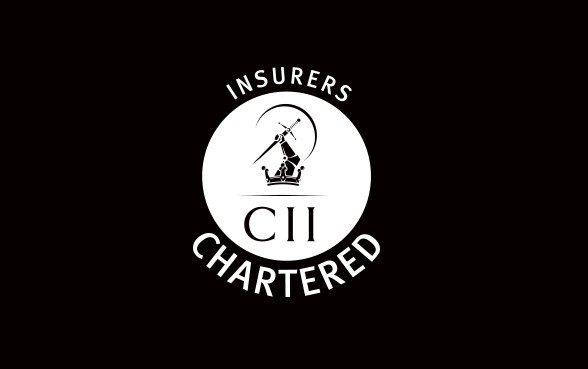 Hiscox London Market and Hiscox UK achieve Chartered Insurer status
Business structure

Hiscox has been awarded Corporate Chartered Insurer status by the Chartered Insurance Institute (CII) for their Hiscox London Market business. This award reinforces the firm's pedigree as a first-class underwriter with a commitment to professionalism and excellent claims handling. 
Hiscox is one of few insurers to offer a technical programme that has been developed and delivered by its own senior underwriters and is open to both the claims and underwriting teams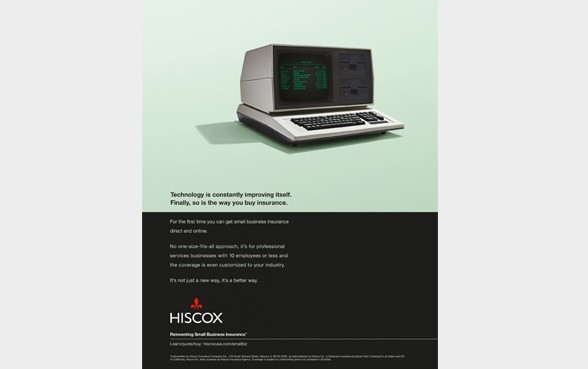 Reinventing small business insurance – Hiscox launch US direct commercial
Product
Hiscox USA become the first US insurer to offer small business insurance online, and over the phone in real-time.
"A milestone was the launch of our US direct commercial business. Our test site opened for business in November 2010, selling errors and omissions, commercial general liability and property owners' business to firms of zero-to-ten employees in 15 states." Bronek Masojada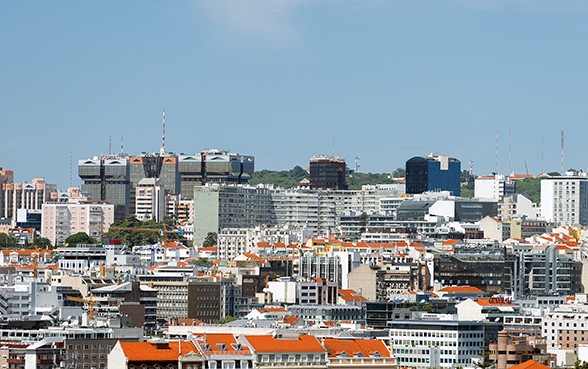 Creation of a pan-European service centre in Lisbon
Business structure
Europe has a tremendous year driven by a number of factors, one of which is the creation of a pan-European service centre in Lisbon, which allows Hiscox Europe to take advantage of pan-European economies of scale.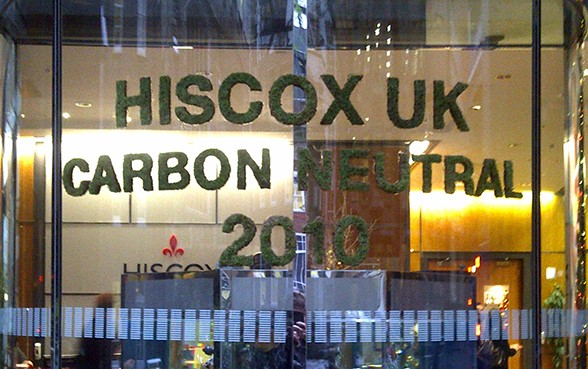 Hiscox UK becomes carbon neutral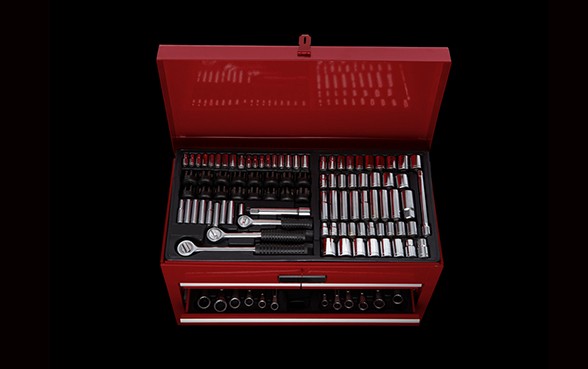 Hiscox UK launches new dedicated schemes team
Product
Hiscox UK announces the launch of a new dedicated schemes team. The team will deal directly with brokers to project manage schemes from start to finish and proactively work with them to build bespoke packages and identify new income streams from the sectors they operate in. As well as providing individual marketing support for brokers, the team can also help to speed up and deliver the most cost effective process for implementing schemes.
"The new schemes team is a development that complements our appetite for new schemes and our broker partners will benefit from their dedicated service. By providing flexible underwriting of scheme packages and support throughout the process, I believe the team will add value in a unique way and enhance the quality service our brokers already know us for." Lee Turner, National Schemes Sales Manager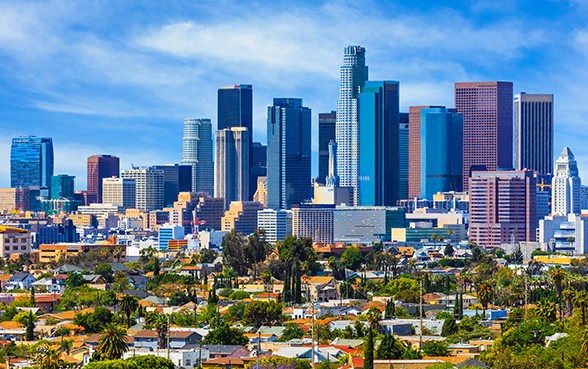 Hiscox USA increases underwriters
Product
Hiscox USA announces the expansion of its business in its Los Angeles, California office with the addition of underwriters in the allied healthcare professional and general liability; architects, engineers and construction managers' professional liability; kidnap and ransom and miscellaneous professional liability product lines.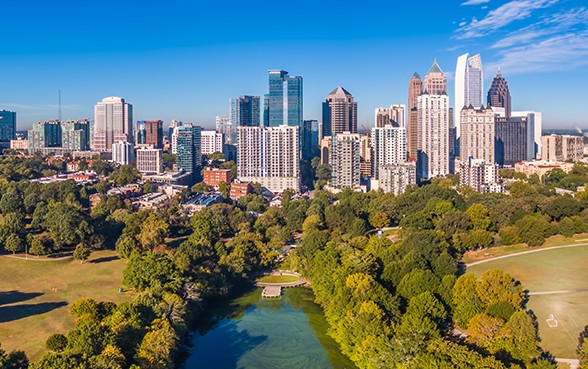 Hiscox USA opens southeast regional office
Office
Hiscox USA announces the opening of a southeast regional office in Atlanta, Georgia. The office, which is led by Robert Gadaleta, will serve as a regional hub for brokers in Alabama, Florida, Georgia, Louisiana, Mississippi, North Carolina, South Carolina, Tennessee and Texas.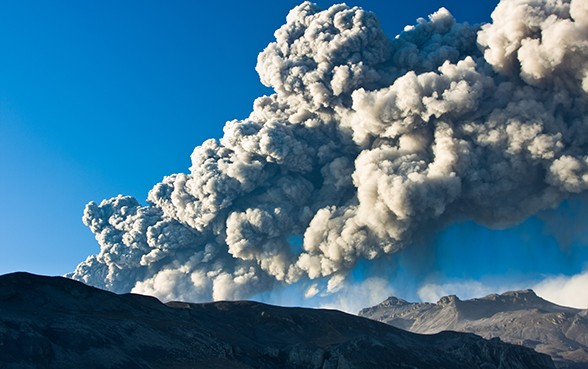 2010 – a year of catastrophic events
Key industry events
Windstorm Xynthia, an earthquake in Chile, Icelandic volcanic ash cloud, Deepwater Horizon, the New Zealand earthquake, riots in Thailand, the December freeze in the UK and the Australian floods.
"Throughout this succession of calamities our claims teams have paid claims with the utmost efficiency and effectiveness. We strongly believe that a claim paid fairly and fast creates a competitive advantage, and judging by customer feedback we largely achieve this goal." Bronek Masojada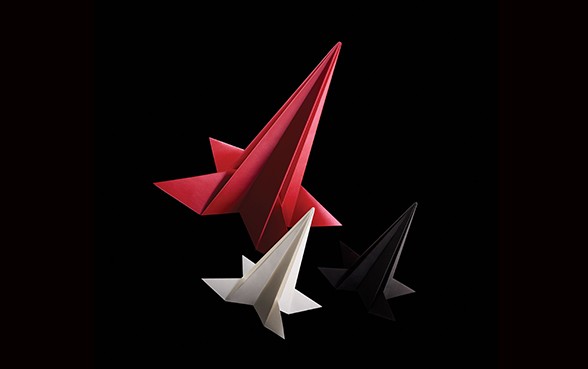 Hiscox enters the aviation insurance market
Product
The Hiscox aerospace team quickly establishes itself as a key partner for discerning clients; offering damage and liability cover for the risks of accidents and grounded aircraft to every type of aviation operation including airlines, corporate jet owners, airports and aircraft/component manufacturers.
Hiscox graduate recruitment programme
People
The Hiscox graduate scheme is a key foundation block for growing our future talent – the entire programme is created to help build each individual's skills both in their day-to-day role and as well-rounded professionals so that they are ready to progress through the organisation as quickly as their talent will allow.
Since the scheme began in 2009 we have taken on 98 grads from a wide variety of universities and have an impressive 85% retention rate. The scheme continues to play a major role in our youth attraction strategy, with grads past and present helping to refine the approach and offering to ensure we are constantly reviewing and improving.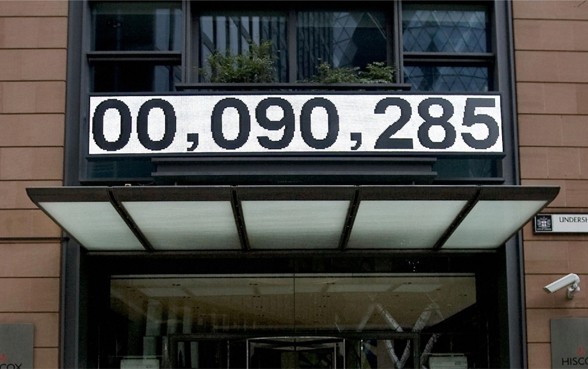 Santiago Sierra's Death Counter installed at Hiscox London office
Hiscox collection
Santiago Sierra's Death Counter installed at Hiscox London office (1 January 2009 – 31 December 2009).
A major new artwork by international artist Santiago Sierra, the giant LED sign documents the annual number of human deaths worldwide, from any cause.
The compelling public artwork serves as a fast-paced reminder of the transient nature of both human life and capital right in the heart of London's financial district whilst also adhering to Sierra's minimalist aesthetic. It is loaned to Hiscox for one year in exchange for an insurance policy of €150,000, payable in the event of the artist's death and valid for the duration of the exhibition. Thus, it exists not simply as an artwork in its own right, but also as a legally binding contract between Hiscox and the artist.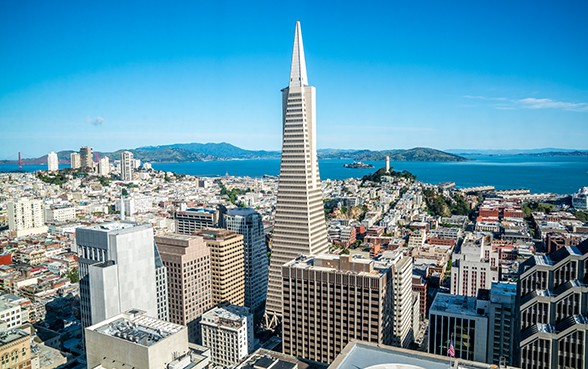 Hiscox USA opens new offices
Office
Hiscox USA opens new offices in San Francisco, New York, Armonk and Los Angeles.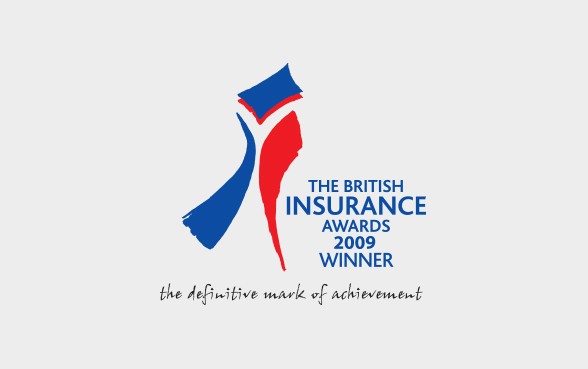 Hiscox UK General and Commercial Lines Insurer of the Year
Awards
For the third year running, Hiscox UK is named Commercial Lines Insurer of the Year at the Insurance Times Awards.
In the same year, Hiscox UK is presented with General Insurer of the Year 2009 at the British Insurance Awards.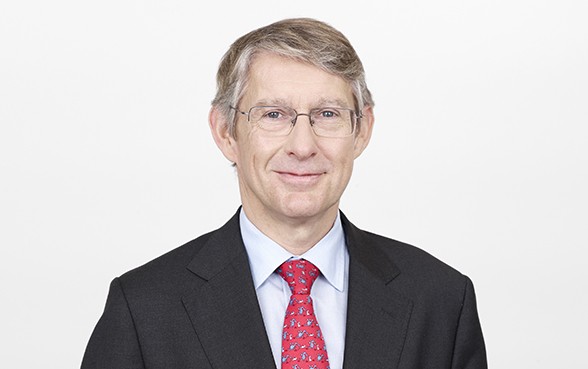 Pierre-Olivier Desaulle appointed Managing Director of Hiscox Europe
Business structure
"The opportunity that lies ahead of us in Europe is tremendous. With our expertise, our unique brand, our specialty lines and our flexibility to act as a local player in each country, we are ideally positioned. We will grow and consolidate our leadership in our existing lines and leverage our relationships with brokers to further develop our Global Risks division." Pierre-Olivier Desaulle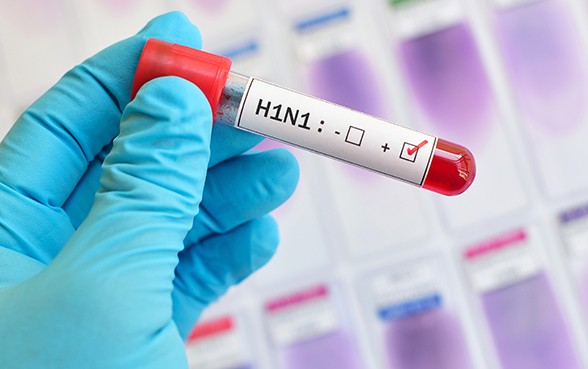 Hiscox one of the only insurers to offer swine flu cover
Key industry events
Swine flu, first identified in Mexico, spreads quickly around the world, before dying down in the spring of 2010. We are one of the only markets to offer swine flu cover.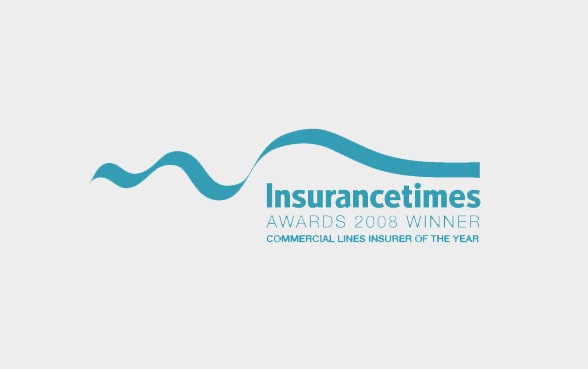 Hiscox UK voted Commercial Lines Insurer of the Year
Awards
2008 is the second consecutive year that Hiscox has been named as Commercial Lines Insurer of the Year at the Insurance Times Awards. The award is based on feedback and votes by UK insurance brokers.
"I would like to thank every single broker who voted for us. It is an absolute honour to be recognised for the work we have done to provide Hiscox brokers with an edge in their marketplace. Looking forward, we have some very exciting plans in place to ensure that this is just the beginning of the benefits Hiscox brokers will see." Gary Head, Director, Business Insurance, Hiscox UK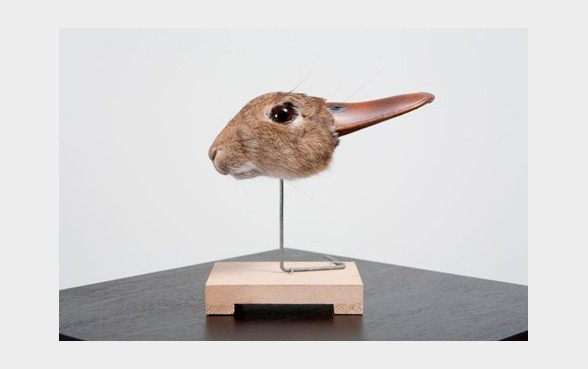 Key Hiscox collection acquisitions 2008
Hiscox collection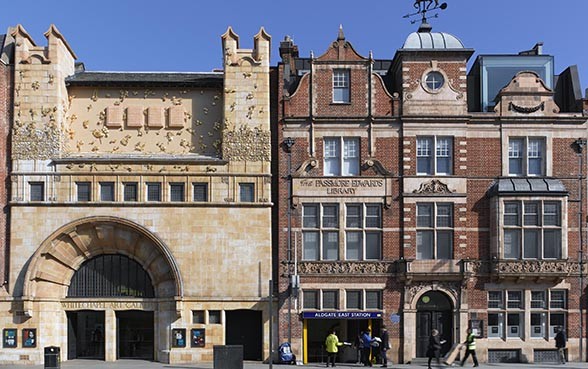 Hiscox supports the Whitechapel Art Gallery, London
Sponsorship
Hiscox sponsors the British Council Collection in London's Whitechapel Art Gallery.
From a single underwriter at Lloyd's in 1901 to 34 offices in 14 countries throughout the UK, US, Europe and Asia. 
This timeline tells the story of how Hiscox became the business it is today.