Our strategy and how we operate
Over the years, we have built a strong reputation as a specialist insurer in our chosen segments. In our big-ticket businesses – Hiscox London Market and Hiscox Re & ILS – we focus on building balanced portfolios through controlled growth and with an emphasis on leading the business we write. In Retail, where more stable returns have typically offset the greater volatility of our big-ticket businesses, we focus on building a differentiated brand and product offering that customers value.
Volatility exists in every part of insurance, but through a focus on building and maintaining balanced portfolios we create more manageable volatility across the Group and are well positioned to maximise both the profitable, cyclical growth and the structural growth opportunities ahead.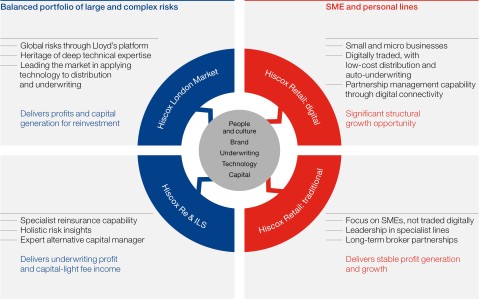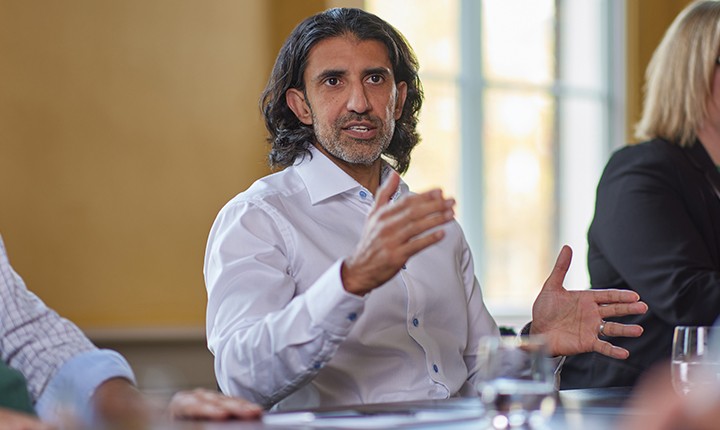 Our strength lies in our mix of business, our brand and culture, our people and specialist expertise underpinned by investments in technology. These hard won attributes, combined with a clear strategy and focus on execution, position us well for the road ahead."
Aki Hussain, Group Chief Executive Officer
Our values
We have had a strong set of values for decades and they are incredibly important to us; we talk about them often and they guide our decision-making. We want our values to differentiate us, which is why they play an important part in our strategy and how we operate, in being a business our customers can relate to, and in providing all employees with a work environment in which they can flourish. We periodically review our purpose, values, culture and vision to ensure they are still true to the business and fit for the future.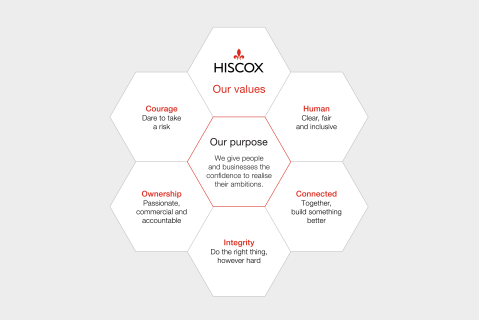 In our 2022 annual global employee engagement survey, which was completed by 88% of employees:
84% said they felt proud to work for Hiscox;
81% said they would recommend Hiscox as a great place to work;
76% said they believe Hiscox has an outstanding future.
During 2022 we:
attracted 645 new talented permanent employees;
promoted 390 existing employees;
delivered over 70,000 hours of staff training worldwide.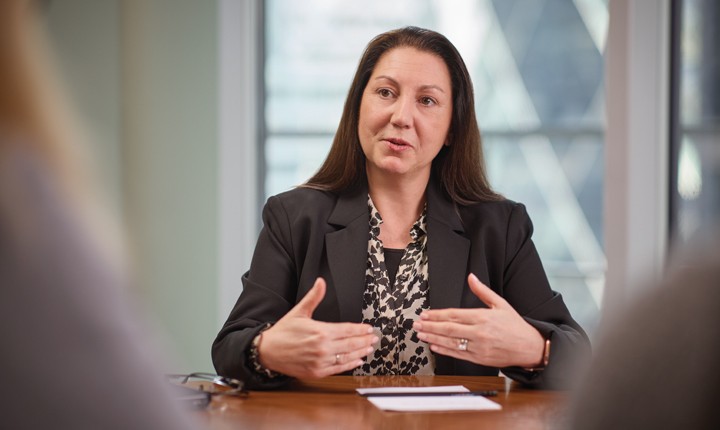 Getting the balance right between risk and opportunity is crucial. Our business priorities for 2023 build on our 2022 achievements, and I'm particularly excited about what technical excellence means for us in the year ahead and how that plays out against a backdrop of retail growth and huge big-ticket opportunity."
Joanne Musselle, Group Chief Underwriting Officer
We are a diversified international insurance group. Our strategy provides opportunity throughout the insurance cycle.