Hiscox is a diversified international insurance group with a consistent, long-held strategy that provides opportunity throughout the insurance cycle. Our ambition is to be a respected specialist insurer valued by our customers, business partners and shareholders, with a diverse portfolio by product and geography.
Our strategy
To use our underwriting expertise in Bermuda and London to write larger premium, volatile or complex risks.
To build distribution for our specialist retail products.
To protect and nurture our distinctive culture and ethos by recruiting the best people, and by focusing on organic growth.
A track record of profitable growth
Over the last five years the Hiscox Group has:
grown gross written premiums by 31% to $3.78 billion

achieved compound dividend growth of 9.9% in constant currency

returned $1.12 billion capital to shareholders

delivered an average combined ratio of 89.6%

posted an average return on equity of 12.6%
A resilient business
Strong underwriting discipline, a diversified strategy and sound capital management lead to a lower risk profile for the Group. 
We always underwrite for profit, not for market share, and we actively manage our business mix according to the conditions in each sector.
The Hiscox businesses maintain strong and stable credit ratings: 'A' by A.M. Best and S&P and 'A+' by Fitch. The Group has an increasingly diversified capital base and is in a strong position to take advantage of future growth opportunities.
Unique culture
The excellence of our people has been a crucial factor in our continuing success. Their expertise, courage and dedication continue to drive our reputation for quality and professionalism. In return we strive to provide them with a working environment in which they can flourish. In our annual global employee engagement survey we looked at how connected employees feel to Hiscox, their managers, their teams and their role. Hiscox enjoys very high employee engagement, which averages in the top quartile of over 200 companies worldwide. Of our employees, 89% said they are proud to work for us, while 94% said they believed in our corporate values. In 2018, we were named Glassdoor's 8th best place to work, as voted by employees in the UK.
Find out more about our people
Strong brand
We have invested significantly in creating a powerful, differentiated brand that reflects our values and customer service ethos, with which our target clients identify. For example, our brand awareness in the US has doubled in the last year, the result of a long-term campaign highlighting the courage of small businesses.
Specialist expertise
We are market-leaders in many of the sectors in which we operate, while our commitment to provide clients with quick responses, clear coverage and superb service is at the heart of everything we do.
In France, 98% of small business customers are satisfied with our services.
In the USA, Hiscox small business customers rated us 4.8 out of five for customer service.
In the UK, 96% of Hiscox Home Insurance customers who have made a claim would recommend us.
Our broker partners value our claims expertise, rating Hiscox number one in the Gracechurch London Claims Report for overall service quality.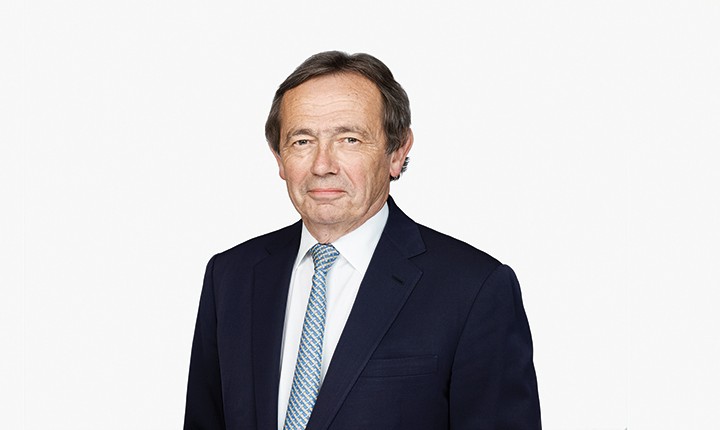 Hiscox has had the same strategy for the 30 years I have been here. We watch for high tides and high winds on one side of the business and build retail resilience on the other. Our shared values and vision, delivered with common courtesy and honesty, will underpin our success.
Robert Childs, Chairman
Award wins
In 2017 we received a number of industry accolades across the Group, including:
Hiscox Group
Robert Childs received the Judges' Award for Contribution to the Industry at the Reactions London Market Awards 2017.
Bronek Masojada received the CEOs' CEO award at the Insurance Times Awards 2017 and Insurance CEO of the Year at the Reactions London Market Awards 2017.
One of Management Today's Top 12 Most Admired Companies in Britain.
Glassdoor's 8th Best Places to Work 2018, as voted by employees in the UK.
Bronze Award for Best Places to Interview in the UK from Glassdoor.
Big-ticket business
Marketing Campaign of the Year for the Hiscox Cyber Risk Protection Campaign at the Reactions London Market Awards 2017.
Underwriting Initiative of the Year for FloodPlus, and Young Underwriter of the Year award for Daniel Alpay, at the Insurance Insider Honours Awards 2017.
ILS Fund Manager of the Year at the Reactions London Market Awards 2017.
Retail business
UK Insurer of the Year, as voted for by Bluefin brokers.
Hiscox Spain was voted Top Specialist Insurer for Claims Service by members of ADECOSE, the country's largest and most influential broker association.
UK Consumer Intelligence Award for claims in 2017, as voted for by UK householders.
Hiscox USA was recognised as Best in Class for Audio Advertising at the Financial Communications Society's 23rd Annual Portfolio Awards in New York for its six-part podcast series, Points of Courage.
Hiscox USA's I'mpossible campaign received top honours for integrated marketing at the Business Marketing Association's Global Ace Awards 2017.
Hiscox is a uniquely balanced insurer with a clear vision for the future.