We have a rich heritage as experts in providing specialist insurance. Our timeline takes you on a journey through our history and what has made Hiscox the business it is today.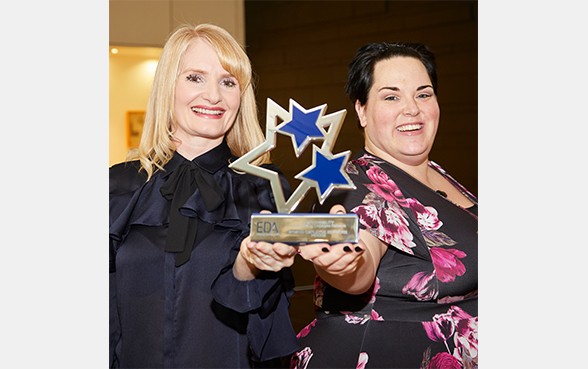 European Diversity Awards winner
Awards
WeMind, our mental health and wellbeing employee network, was named winner of the Outstanding Employee Network award at the 2019 European Diversity Awards. The judges were impressed by the impact the WeMind network had in such a short amount of time, and the pivotal role it plays in raising awareness, educating, de-stigmatising and bringing employees together to discuss sensitive and important topics.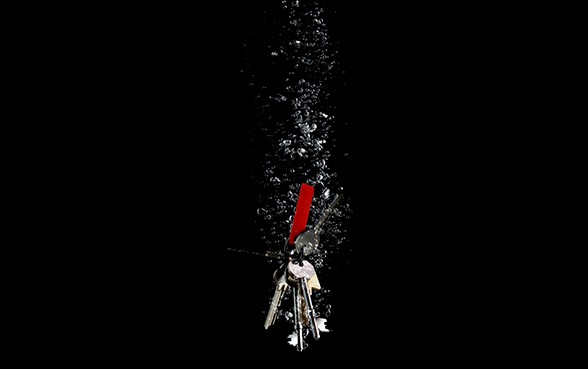 FloodPlus AR app launches
Product
Hiscox develops a new app – FloodPlus AR – using Augmented Reality (AR) to illustrate the growing flood threat to coastal towns and cities from rising sea levels. The app allows people to see how predicted sea level rises could affect Greenville, a suburb of Jersey City in the US, using a virtual topographical map.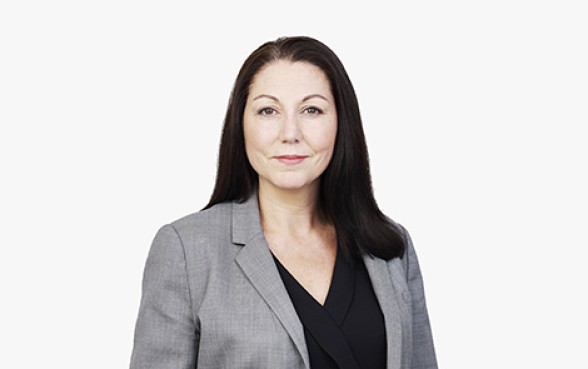 Joanne Musselle appointed Group CUO
People
Joanne Musselle was named as the new Group Chief Underwriting Officer. She was previously Chief Underwriting Officer for Hiscox Retail, the Group's largest division, and has been at Hiscox for 17 years. Group CEO, Bronek Masojada, said: "Joanne's deep understanding of our business and experience of managing underwriting portfolios in our key markets will be critical for our next stage of growth."
CyberClear365 product launches at Lloyd's
Product
Hiscox launches a new London Market cyber product - CyberClear365 – at a first of its kind experiential marketing 'Cube' event held on the Lloyd's trading floor. Matthew Webb, Cyber Line Underwriter at Hiscox, says: "CyberClear365 is our answer to the changing dynamics of the cyber threat and the evolving needs of our clients."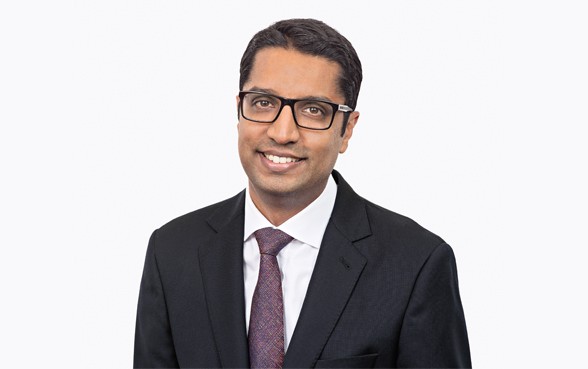 Bob Thaker becomes CEO of Hiscox UK
People
Bob Thaker became CEO of Hiscox UK, relocating from Asia where he led DirectAsia since 2015, to Birmingham from where he will lead the 800-strong UK Team. Bob will report to Ben Walter, CEO of Hiscox Global Retail, who says: "Bob is a natural champion of the customer who will lead the UK team in its next phase of growth."
Hiscox stages a 'real-world' cyber attack
Brand and campaigns
In its latest cyber initiative, Hiscox stages a 'real-world' cyber attack on iconic bike manufacturer Brompton. Hiscox and Brompton simulated the effects of a cyber attack by constructing a complete clone of their east-London store overnight, hiring look-a-like staff and even stocking the shelves with counterfeit merchandise. Find out more about The Hack.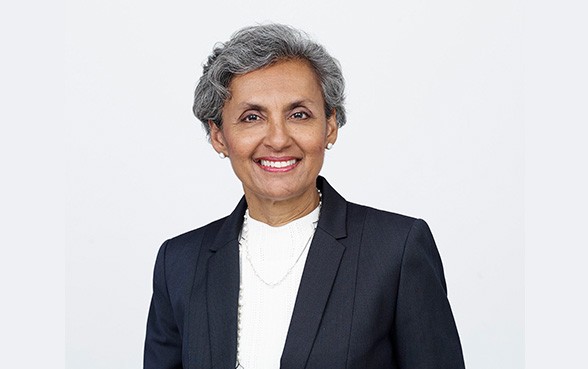 Grace Hanson joins as Group Claims Director
People
Grace Hanson joins Hiscox as Group Claims Director, responsible for the strategic direction of the Group's claims activities. She previously led Allied World's global claims functions, and most recently was Chief Claims Officer at Homesite.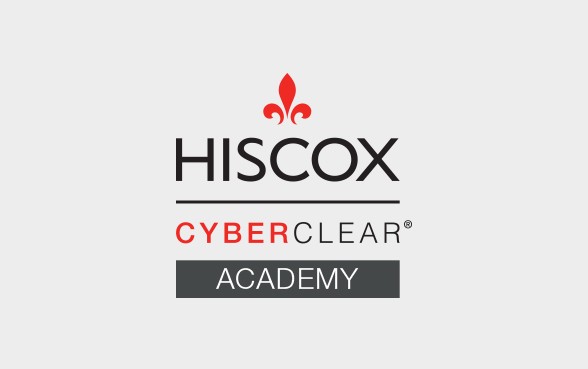 Launch of the Hiscox CyberClear Academy
Hiscox launches the CyberClear Academy – a GCHQ accredited course – designed to help its cyber insurance customers worldwide to mitigate and manage their cyber risks. It is an online interactive suite of cyber training content, made up of nine learning modules that help to test existing knowledge and provide training tailored to specific knowledge gaps.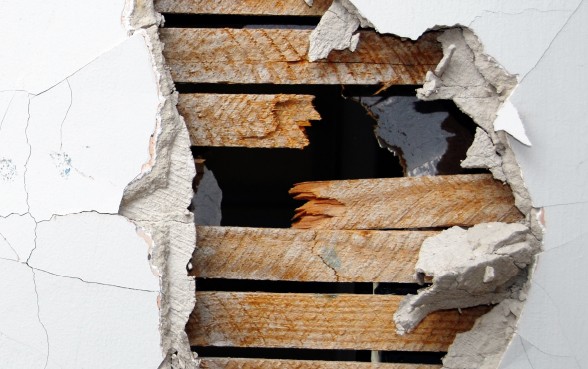 Homeowners choose to improve rather than move says Hiscox study
The number of UK homeowners choosing to stay put and invest in their existing property instead of moving has soared in the past five years, according to a new report from specialist insurer Hiscox. 

In 2013 just 3% of homeowners took the decision to improve instead of move, but fast-forward five years and this figure has increased to 15%, further rising to one in four (26%) amongst millennial homeowners (those aged 18-34).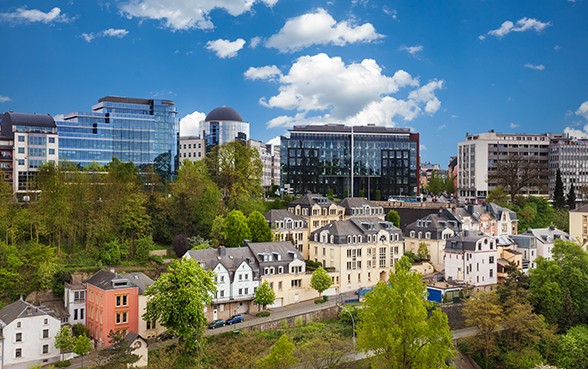 Luxembourg office opens
Hiscox established a new European subsidiary in Luxembourg in response to Brexit. Luxembourg was selected for its pro-business position, strong financial services experience and well-respected regulator, as well as its position close to many of our major markets. We are building a small local team in our Luxembourg office which will cover core functions such as compliance, risk and internal audit and complement our existing structure.
Honeypot billboards attract cyber villains
In a media first, Hiscox uses real-time cyber attacks for its latest advertising campaign – CyberLive. Three 'honeypot' servers were set-up specifically for the campaign and the data from them feeds into live digital posters at prominent stations and roadside sites across the country. 
Each time a cyber attack occurs, it triggers a pulsing red light on the poster, which gradually builds as further attacks occur and resets every 24 hours. The more attacks there are to the servers, the more the poster headline visually reacts.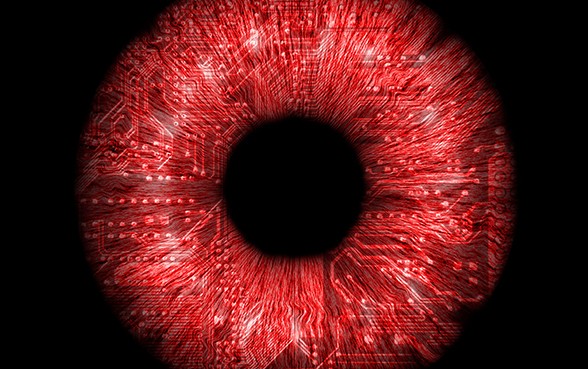 Cyber virtual business unit launches
Further ramping up its cyber capabilities, Hiscox creates a virtual business unit to draw together the expertise of its 70 cyber staff across the business.
"Cyber risk is a massive global challenge, and exactly where insurers can prove their worth. We have a strong brand, responsive products, the right customer base and good people in key geographies already. In bringing them together we hope to realise our ambitions in this critical area." Hiscox Group CUO, Richard Watson
Hiscox teams up with Channel 4 for Best Laid Plans
Hiscox works with Channel 4 in the UK to launch a new, advertiser-funded TV series 'Best Laid Plans'. Presented by architectural designer Charlie Luxton and property developer Sophie Morgan, the show follows the stories of a number of couples as they attempt to realise their bold property ambitions.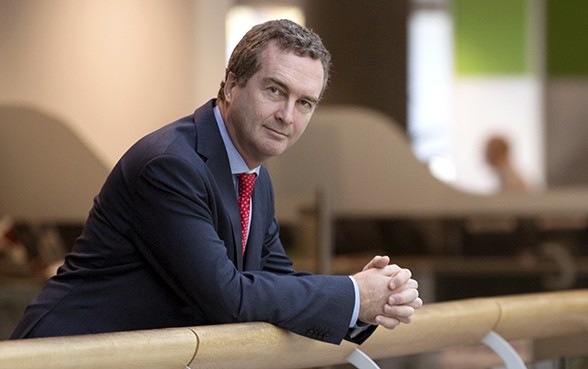 Ex-Director of GCHQ joins Hiscox
The former Director of GCHQ, Robert Hannigan, joins Hiscox as a Special Advisor on Cyber Security. Hannigan's role includes advising Hiscox on emerging threats and cutting-edge criminal techniques that could impact customers both now and in the future.

Steve Langan, Chief Executive, Hiscox Insurance, says: "There are few experts better-placed to advise on cyber risk than Mr Hannigan and we are hugely excited to have him on-board."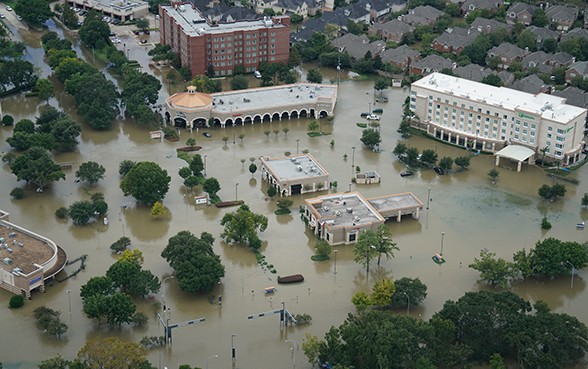 An historic year for natural catastrophes
Hurricanes Harvey, Irma, Maria and Nate together with earthquakes in Mexico and wildfires in California test the insurance industry to the tune of more than US$140 billion.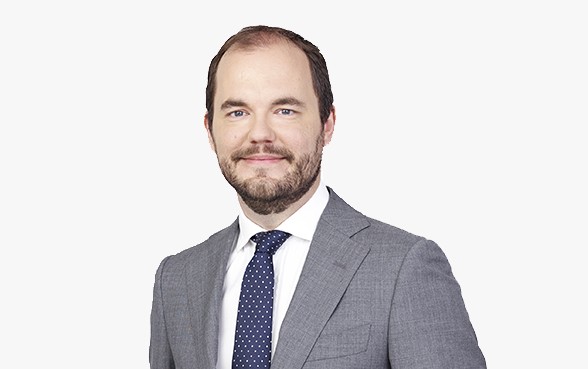 Mike Krefta becomes CEO of Hiscox Re & ILS
People
In August 2017, Mike Krefta became CEO of Hiscox Re & ILS. He previously served as Chief Underwriting Officer of Hiscox Re, and in his new leadership role has relocated from London to Bermuda. He also joins the Hiscox Executive Committee. Mike succeeds Jeremy Pinchin who, after five years in Bermuda, stepped down from his Bermuda-based roles to return to London, where he continues in his role as Hiscox Group Claims Director and as a member of the Hiscox Executive Committee, and where he has also joined the Board of Hiscox Special Risks.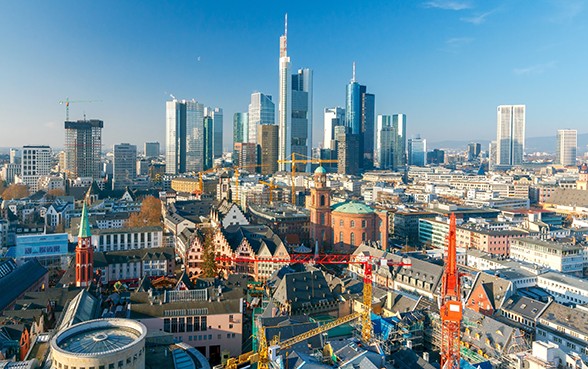 Frankfurt office opens
Hiscox opens a new office in Frankfurt – its fourth in Germany – in August. A team of six are based there, underwriting a range of products including classic cars and fine art, through to cyber and professional indemnity insurances.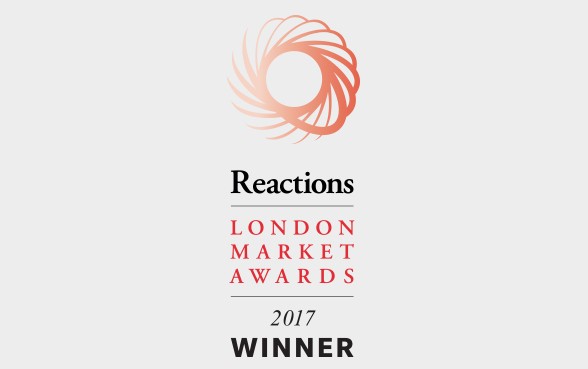 Hiscox award wins in 2017
Office
In June 2017, Hiscox picked up four prestigious awards at the Reactions London Market Awards 2017, held at the Grange Tower Bridge Hotel in London.
ILS Fund Manager of the Year for Kiskadee Investment Management 
Marketing campaign of the Year for the Hiscox Cyber Risk Protections Campaign
Insurance CEO of the Year – Bronek Masojada
Judges Award for Contribution to the Industry – Robert Childs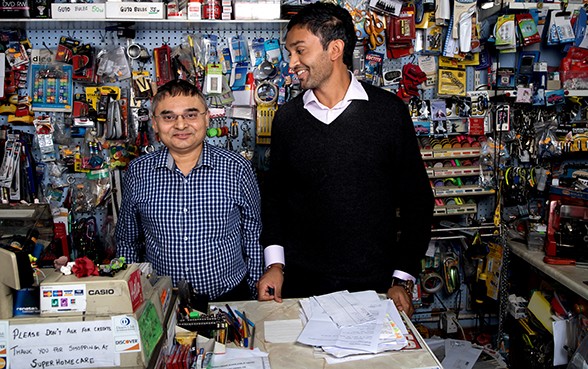 'Where I Come From' exhibition opens
A new exhibition by London-based portrait and theatre photographer Bill Knight, opens in Hiscox's London office. 'Where I Come From', shows children of a generation of immigrants who came to Britain in search of a better life for themselves and their families.
Bronek Masojada, Hiscox Group CEO and sponsor of the exhibition, who was born in South Africa and comes from Polish émigrés, says: "These photos capture the pride of the immigrant generation in the success of their children in the country they have made their home."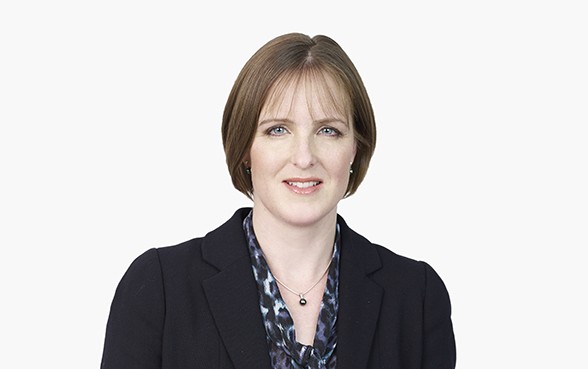 Kate Markham heads up Hiscox London Market
Kate Markham takes up the reins as CEO for Hiscox London Market, moving from Managing Director of our direct-to-consumer operations in the UK.

Hiscox Group CEO Bronek Masojada says: "Kate has proven her ability to build profitable businesses in highly competitive markets. She will be a modernising force for our operations and culture, and relentless in making the most of the changing market and the opportunity it presents."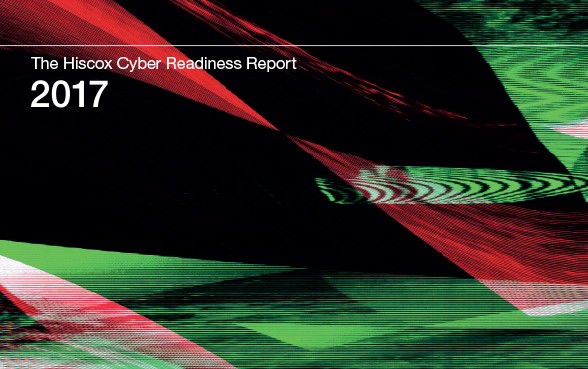 Cyber Readiness Report launches
Brand and campaigns
Hiscox launches a new annual thought leadership campaign, The Hiscox Cyber Readiness Report.
The report examines 3,000 executives across the UK, US and Germany and assesses their preparedness for the cyber threat. This is an area we are interested in, given our growing cyber insurance offering, and the insights we gain from this study to help us serve our customers even better.
Find out more: www.hiscox.co.uk/cyber-readiness-report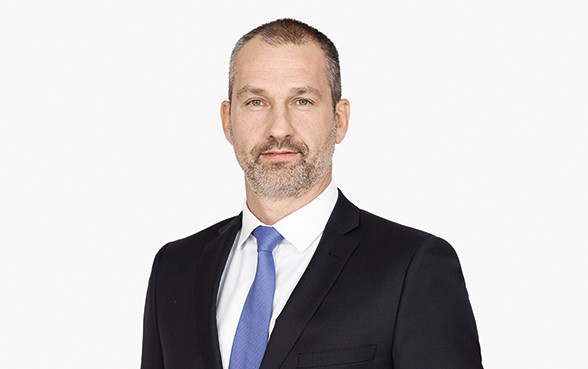 Stéphane Flaquet appointed Hiscox Europe Managing Director
People
Stéphane joined Hiscox in March 2010 as the Paris-based Chief Operating Officer of Hiscox Europe, and in April 2012 moved to London to take over the Group's IT function as Group Chief Information Officer. He was appointed Hiscox Europe's Managing Director in September 2016.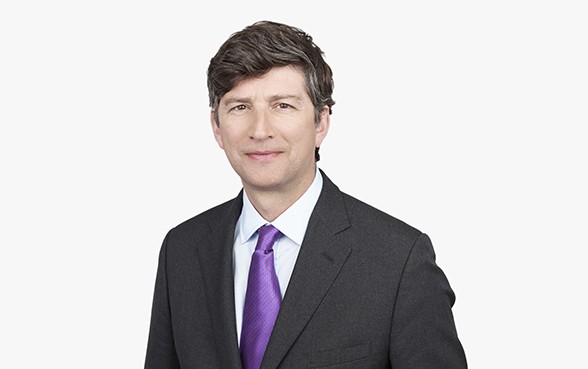 Hiscox announce a new US$1 billion fine art consortium
Brand and campaigns
Our US$1 billion capacity consortium (the result of a collaboration with Ascot Underwriting) has been constructed specifically to streamline the process of placing large fine art risks within Lloyd's. It will improve efficiency and put the customer's needs first by providing completely transparent capacity and promoting healthy competition in the market.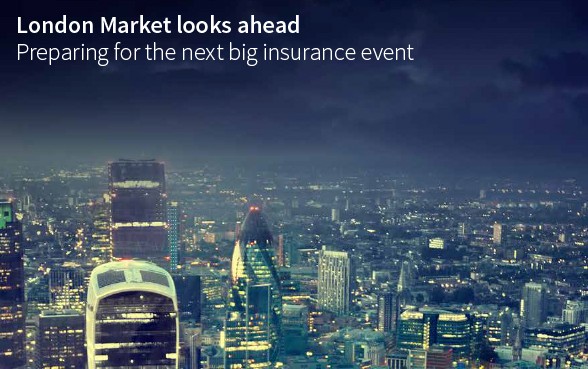 Hiscox leads industry-wide dry run project
In 2016, Hiscox Chairman Robert Childs led a first-of-its-kind industry-wide dry run project, bringing together insurers, brokers, Lloyd's, regulators, rating agencies and HM Treasury to test how a market-turning loss event may play out. The rationale for this is that it had been quite some time since the market dealt with a market-changing event and the environment in which we operate today is very different, with a new regulatory framework and the implementation of Solvency II.
There really is no substitute for testing the system before the worst happens, and this project serves as a reminder of the London Market's credibility as a global insurance market, reassuring investors, ratings agencies and other global markets that London has the collective ability to continue to insure complex risks even in the toughest trading conditions.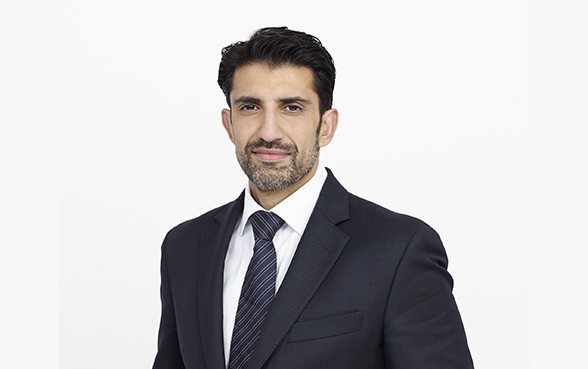 Hamayou Akbar (Aki) Hussain joins Hiscox as Group Chief Financial Officer
Bronek Masojada, Group CEO, says: "Aki will be an excellent addition to our Executive Team, bringing first class financial services experience, strong regulatory exposure, and a fresh perspective.  I believe we can learn a great deal from Aki and look forward to welcoming him aboard."
From a single underwriter at Lloyd's in 1901 to 35 offices in 14 countries throughout the UK, US, Europe and Asia. 
This timeline tells the story of how Hiscox became the business it is today.