We have a rich heritage as experts in providing specialist insurance. Our timeline takes you on a journey through our history and what has made Hiscox the business it is today.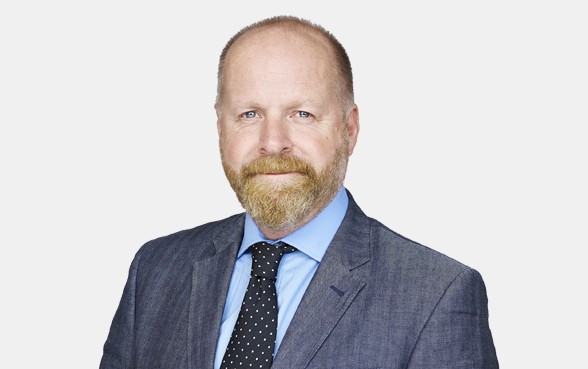 Kevin Kerridge succeeds Steve Langan as CEO of Hiscox USA
People
Kevin Kerridge takes over as CEO of Hiscox USA. He joined Hiscox in 1996 and relocated to New York in 2009 to oversee the launch and development of Hiscox's US digital small business operation.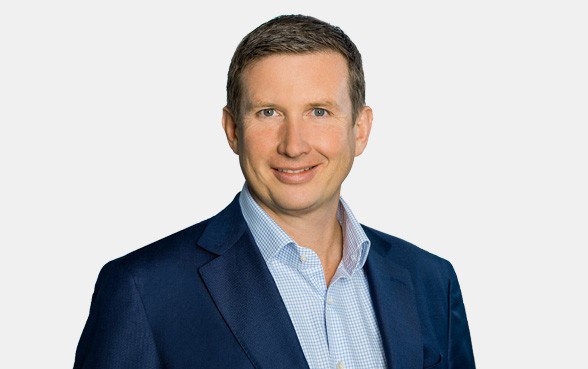 Robert Dietrich promoted to CEO of Hiscox Europe
People
Robert Dietrich, who has worked at Hiscox for 24 years, becomes the new CEO of Hiscox Europe. Robert previously led Hiscox Germany, with the business more than quadrupling under his leadership.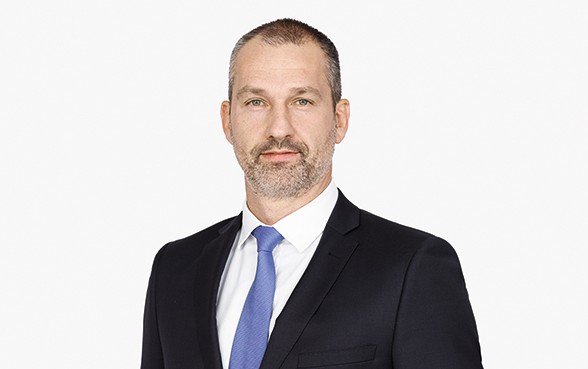 Stephane Flaquet appointed Chief Transformation Officer
People
Hiscox announces that Stéphane Flaquet, the CEO of Hiscox Europe, has been appointed to the newly created Chief Transformation Officer role, overseeing the delivery of the Group's multi-year, cross-geography transformation programmes. "In his new role, Stéphane will help drive the ongoing evolution of our business model to ensure we are fit for the future," said Bronek Masojada, Hiscox Group CEO.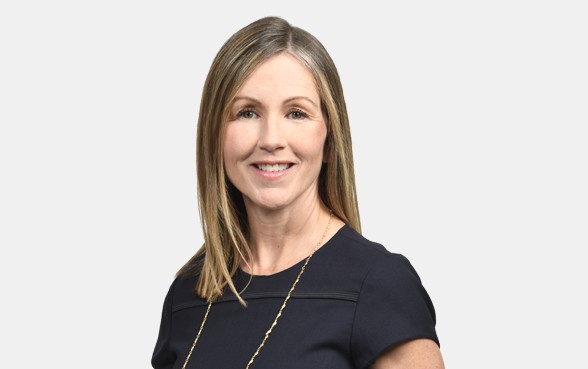 Kathleen Reardon appointed CEO of Hiscox Re & ILS
People
Hiscox announces the appointment of Kathleen Reardon as CEO of Hiscox Re & ILS. "Kathleen brings the market knowledge and leadership skills we need to ensure that Hiscox Re & ILS can take advantage of a hardening market and deliver good returns to our reinsurance partners, ILS investors, and shareholders," said Bronek Masojada, Hiscox Group CEO.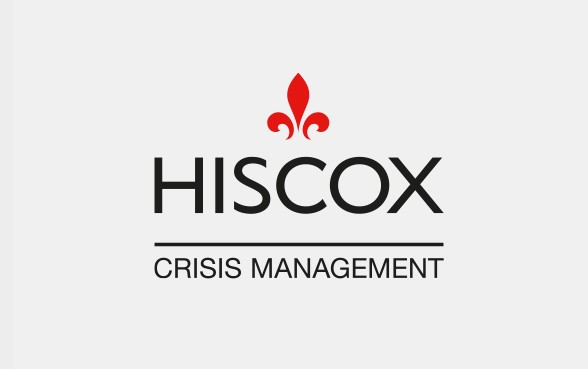 Hiscox forms new Crisis Management division
Business structure
Hiscox creates a new Crisis Management division within its London Market business to include kidnap and ransom, Security Incident Response, terrorism, product recall and personal accident lines.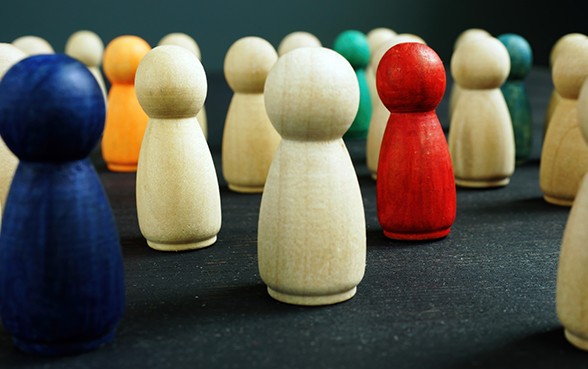 #WeStandTogether: Hiscox pledges support to ethnic diversity and social justice
Community
Following the death of George Floyd and the ensuing movement, Hiscox responded with a number of initiatives to demonstrate our commitment to racial and social justice. In the USA, Hiscox donated to the Equal Justice Initiative and National Cares Mentoring Movement, piloted a diverse talent development programme specifically aimed at African-Americans, and launched an enhanced unconscious bias training programme for managers. US employees were also given $100 each to spend at a black-owned business of their choice.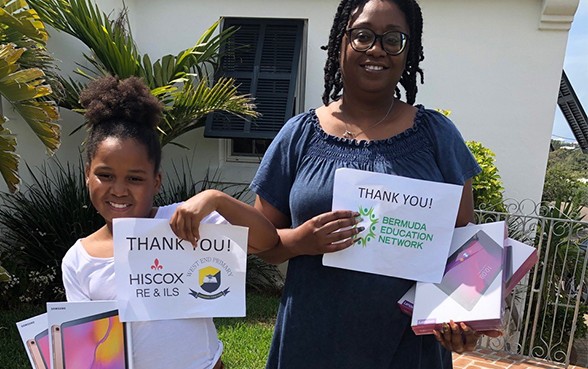 Hiscox responds to Covid-19
Key industry events
In response to the global coronavirus pandemic, Hiscox employees around the world switched to working remotely. Employees were supported with well-being tools including mental health training and access to webinars led by mental health experts.
A special edition Covid-19 Impact Report is published with Hiscox pledging more than $7 million to the global response.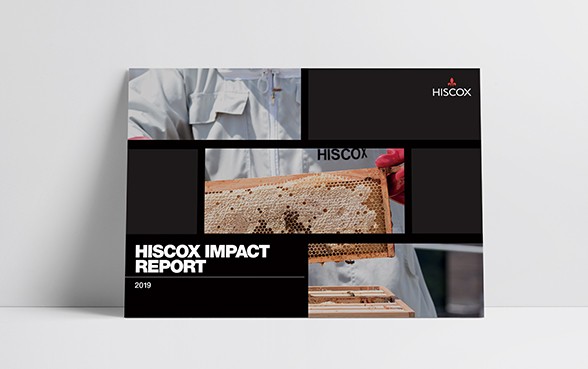 First Impact Report is published
Community
Hiscox launches its first Impact Report, taking a Group-wide look at all the charitable activity and good causes we've been supporting over the previous year. The report shows that in 2019 we donated over $1 million to more than 180 charities around the world and completed almost 2,000 volunteering hours.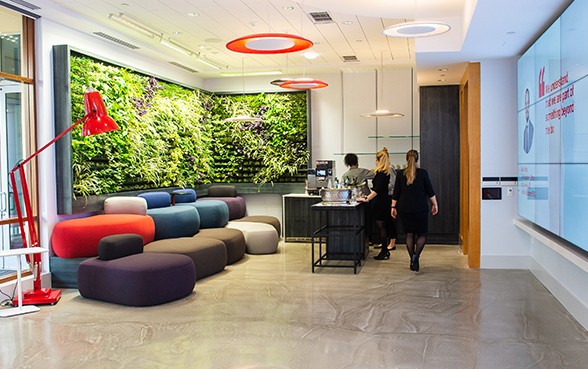 Hiscox moves to new headquarters in Bermuda
Office
The Hiscox office in Bermuda, which serves as the Group's corporate headquarters and home to some of our Re & ILS team, relocated to new offices in the heart of Hamilton's business district.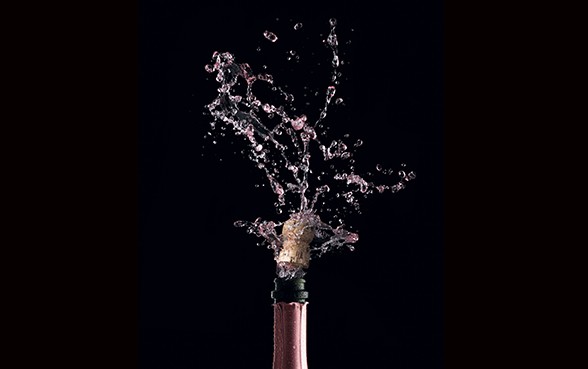 A trio of anniversaries
Office
In 2020 the Hiscox USA office in Atlanta, Georgia celebrated its 10th anniversary, and our operations in Germany and France both celebrated 25 years in business.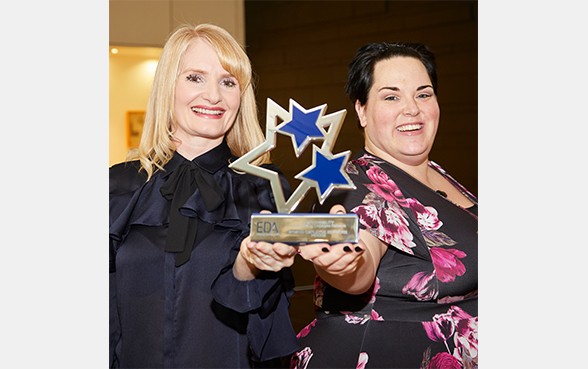 European Diversity Awards winner
Awards
WeMind, our mental health and wellbeing employee network, was named winner of the Outstanding Employee Network award at the 2019 European Diversity Awards. The judges were impressed by the impact the WeMind network had in such a short amount of time, and the pivotal role it plays in raising awareness, educating, de-stigmatising and bringing employees together to discuss sensitive and important topics.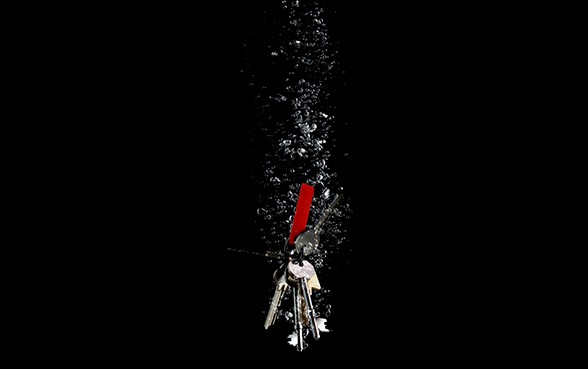 FloodPlus AR app launches
Product
Hiscox develops a new app – FloodPlus AR – using Augmented Reality (AR) to illustrate the growing flood threat to coastal towns and cities from rising sea levels. The app allows people to see how predicted sea level rises could affect Greenville, a suburb of Jersey City in the US, using a virtual topographical map.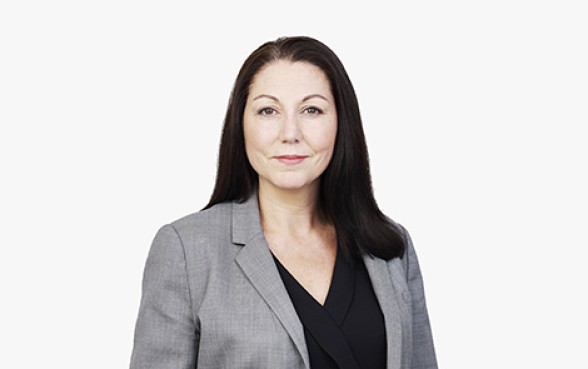 Joanne Musselle appointed Group CUO
People
Joanne Musselle was named as the new Group Chief Underwriting Officer. She was previously Chief Underwriting Officer for Hiscox Retail, the Group's largest division, and has been at Hiscox for 17 years. Group CEO, Bronek Masojada, said: "Joanne's deep understanding of our business and experience of managing underwriting portfolios in our key markets will be critical for our next stage of growth."
CyberClear365 product launches at Lloyd's
Product
Hiscox launches a new London Market cyber product - CyberClear365 – at a first of its kind experiential marketing 'Cube' event held on the Lloyd's trading floor. Matthew Webb, Cyber Line Underwriter at Hiscox, says: "CyberClear365 is our answer to the changing dynamics of the cyber threat and the evolving needs of our clients."
Hiscox stages a 'real-world' cyber attack
Brand and campaigns
In its latest cyber initiative, Hiscox stages a 'real-world' cyber attack on iconic bike manufacturer Brompton. Hiscox and Brompton simulated the effects of a cyber attack by constructing a complete clone of their east-London store overnight, hiring look-a-like staff and even stocking the shelves with counterfeit merchandise. Find out more about The Hack.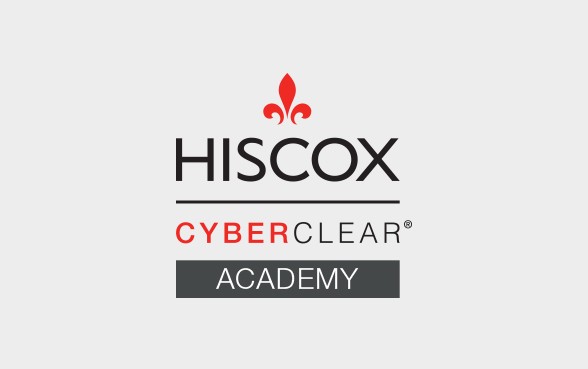 Launch of the Hiscox CyberClear Academy
Hiscox launches the CyberClear Academy – a GCHQ accredited course – designed to help its cyber insurance customers worldwide to mitigate and manage their cyber risks. It is an online interactive suite of cyber training content, made up of nine learning modules that help to test existing knowledge and provide training tailored to specific knowledge gaps.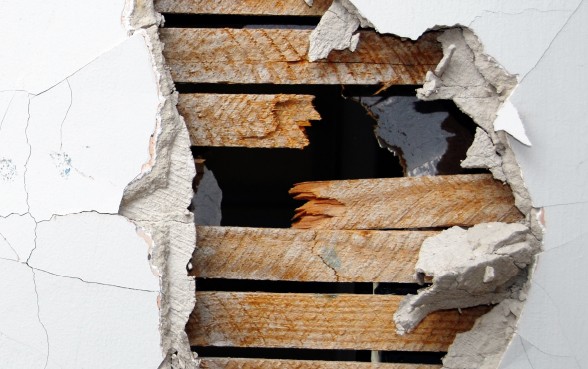 Homeowners choose to improve rather than move says Hiscox study
The number of UK homeowners choosing to stay put and invest in their existing property instead of moving has soared in the past five years, according to a new report from specialist insurer Hiscox. 

In 2013 just 3% of homeowners took the decision to improve instead of move, but fast-forward five years and this figure has increased to 15%, further rising to one in four (26%) amongst millennial homeowners (those aged 18-34).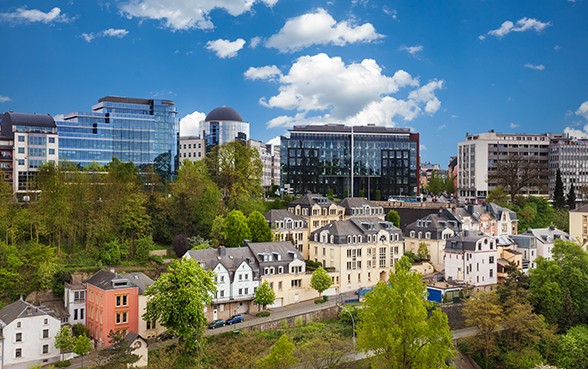 Luxembourg office opens
Hiscox established a new European subsidiary in Luxembourg in response to Brexit. Luxembourg was selected for its pro-business position, strong financial services experience and well-respected regulator, as well as its position close to many of our major markets. We are building a small local team in our Luxembourg office which will cover core functions such as compliance, risk and internal audit and complement our existing structure.
Honeypot billboards attract cyber villains
In a media first, Hiscox uses real-time cyber attacks for its latest advertising campaign – CyberLive. Three 'honeypot' servers were set-up specifically for the campaign and the data from them feeds into live digital posters at prominent stations and roadside sites across the country. 
Each time a cyber attack occurs, it triggers a pulsing red light on the poster, which gradually builds as further attacks occur and resets every 24 hours. The more attacks there are to the servers, the more the poster headline visually reacts.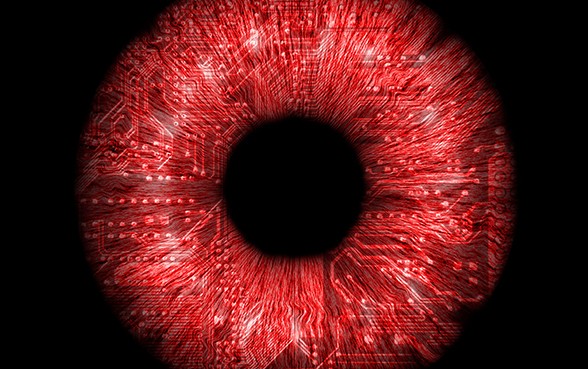 Cyber virtual business unit launches
Further ramping up its cyber capabilities, Hiscox creates a virtual business unit to draw together the expertise of its 70 cyber staff across the business.
"Cyber risk is a massive global challenge, and exactly where insurers can prove their worth. We have a strong brand, responsive products, the right customer base and good people in key geographies already. In bringing them together we hope to realise our ambitions in this critical area." Hiscox Group CUO, Richard Watson
Hiscox teams up with Channel 4 for Best Laid Plans
Hiscox works with Channel 4 in the UK to launch a new, advertiser-funded TV series 'Best Laid Plans'. Presented by architectural designer Charlie Luxton and property developer Sophie Morgan, the show follows the stories of a number of couples as they attempt to realise their bold property ambitions.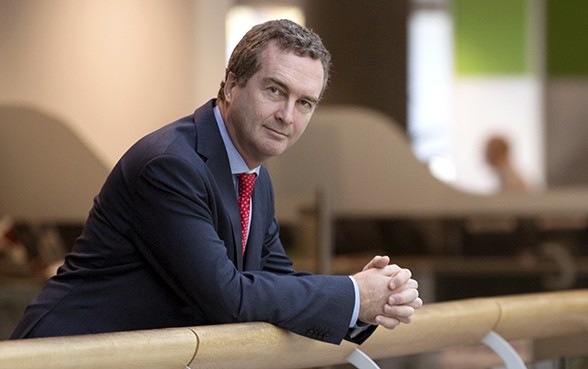 Ex-Director of GCHQ joins Hiscox
The former Director of GCHQ, Robert Hannigan, joins Hiscox as a Special Advisor on Cyber Security. Hannigan's role includes advising Hiscox on emerging threats and cutting-edge criminal techniques that could impact customers both now and in the future.

Steve Langan, Chief Executive, Hiscox Insurance, says: "There are few experts better-placed to advise on cyber risk than Mr Hannigan and we are hugely excited to have him on-board."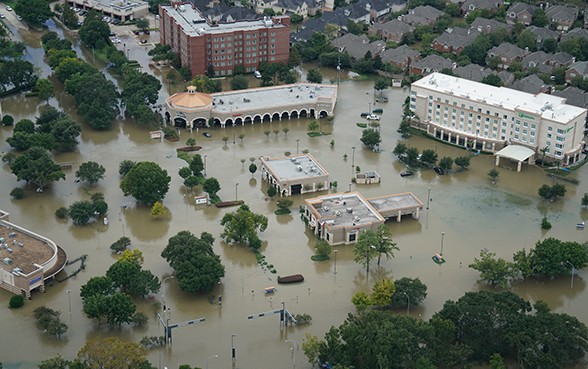 An historic year for natural catastrophes
Hurricanes Harvey, Irma, Maria and Nate together with earthquakes in Mexico and wildfires in California test the insurance industry to the tune of more than US$140 billion.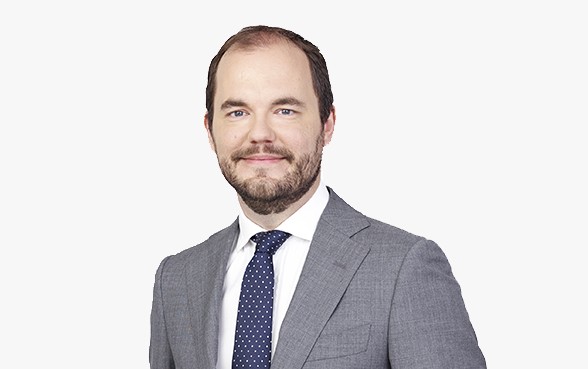 Mike Krefta becomes CEO of Hiscox Re & ILS
People
In August 2017, Mike Krefta became CEO of Hiscox Re & ILS. He previously served as Chief Underwriting Officer of Hiscox Re, and in his new leadership role has relocated from London to Bermuda. He also joins the Hiscox Executive Committee. Mike succeeds Jeremy Pinchin who, after five years in Bermuda, stepped down from his Bermuda-based roles to return to London, where he continues in his role as Hiscox Group Claims Director and as a member of the Hiscox Executive Committee, and where he has also joined the Board of Hiscox Special Risks.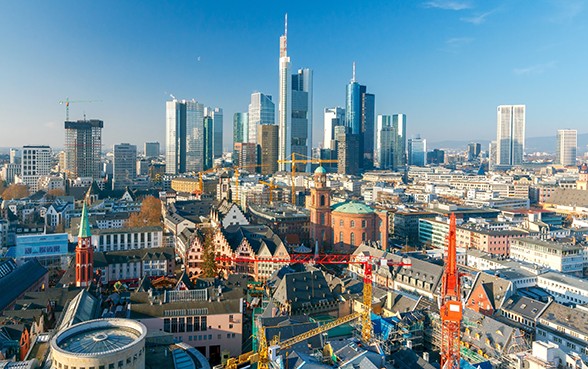 Frankfurt office opens
Hiscox opens a new office in Frankfurt – its fourth in Germany – in August. A team of six are based there, underwriting a range of products including classic cars and fine art, through to cyber and professional indemnity insurances.
From a single underwriter at Lloyd's in 1901 to 35 offices in 14 countries throughout the UK, US, Europe and Asia. 
This timeline tells the story of how Hiscox became the business it is today.