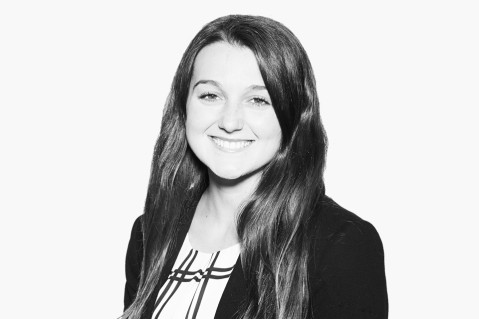 Tell us about your experience on the graduate programme so far…
As an underwriting graduate, you gain exposure to different areas of the business which gives you a holistic understanding and overview of the underwriting process.
So far, I've had the chance to make a real impact on two different teams. When I first started, I worked with the Casualty team (General Liability) where I became well-versed in technical underwriting by creating new broker relationships and managing a region's book of business. Currently, I'm on the Underwriting Management team working with senior leadership and other colleagues across the business unit in a more 'behind the scenes' role analysing data sets, market trends, and product performance.
What's it like working at Hiscox?
The Hiscox culture is very unique. I've met some of my closest friends on the Hiscox graduate programme and in the wider business unit which I think speaks volumes about the culture and the people here.  I work with colleagues from different backgrounds and levels of experience who are always willing to lend a helping hand. Being a graduate at Hiscox means you can connect with people from all over the globe and in different areas of the business – being curious about how other areas operate is a great way to start building connections.
Which of the Hiscox values resonates the most with you and why?
Without a doubt, it would be Courage. For me, courage is the backbone of development: getting out of your comfort zone and doing the right thing, no matter how hard that might be at the time.
What would you say to someone thinking about joining the Hiscox graduate programme?
It was the opportunity of working internationally and the ability to experience the insurance industry first hand in a different setting that really made the opportunity stand out to me. The Hiscox graduate scheme is very unique due to the international exposure you receive and the relationships you create with other graduates from across the globe. The people on it are always willing to lend a helping hand for a fellow graduate! If that appeals to you to, then go for it!
Kayla Hamilton, Underwriting Graduate in Atlanta, USA, reflects on her first year on the graduate programme