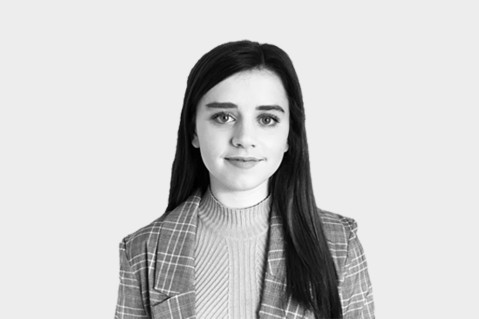 Our internship programme may have looked a little different in 2020, being adapted to run remotely during the pandemic, but as Louisa Chatterton, Operations Intern, explains the experience helped her develop very real skills for her future career. On returning to university for her final year, Louisa reflected on her summer at Hiscox...
I think it is fair to say that when I first heard the term 'virtual internship', I wasn't sure exactly what lay ahead of me! Having visited the York offices for my interview, I couldn't wait to be immersed within the hustle and bustle of the office. However, looking back on my time with Hiscox, I cannot emphasise just how valuable the virtual experience has been for me.
The internship gave me so many opportunities to get involved: I led a research project within Operations, explored exciting new options for automation within company processes with my fellow interns, and networked with industry professionals from across the business… all from the confines of my home!
The programme is designed to get you out of your  comfort zone right from the start. The experience was dynamic and challenging: one day I would find myself chairing a meeting with a team of Insurance Experts; the next, I would be meeting with the CEO of Hiscox London Market to learn from leaders in the industry. Hiscox makes an enormous effort to support the personal and professional development of their interns, while granting a strong level of independence and autonomy for anyone exploring the insurance industry for the first time.
The most useful lesson I learned from my internship  is the importance of good communication. 'Connected' is one of Hiscox's core values; it is central to the company's ethos and is seen at all levels of the business.  Whilst it may sound obvious, it is difficult to overstate how fundamental this skill is to working within a team, and I am grateful to have learned this lesson first-hand.
In a way, it feels slightly wrong to call the internship 'virtual', as the skills and experience that I gained during my time with Hiscox could not feel more tangible. I would highly recommend this internship to anyone looking to develop as a young professional and gain insight into the insurance industry.
Louisa Chatterton, Operations Intern, reflects on her summer at Hiscox