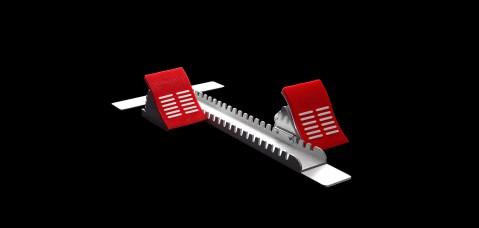 What does a typical day look like?
Julian Brentrup - Sales & Development Underwriter, Cologne: I come to the office in the morning, exchange information with colleagues, then seek direct dialogue with the brokers; processing new enquiries and visiting the brokers on site. I have lunch with colleagues, some internal meetings, and discuss complex procedures - then a day is already over!
Florian Schweizer - Claims Underwriter Commercial Lines, Munich: On a typical day I am handling cyber and third party liability claims throughout the Hiscox product portfolio. In particular, this means that I am gathering all information relevant to a claimed insurance case. In Cyber cases, quick decisions are essential. Besides our work on claims, the claims team, including myself, helps out with legal projects. 
Nick Petermann - Graduate Sales Underwriter, Munich: I work with different brokers in the south of Germany and Austria. As a Sales Underwriter at Hiscox you are not only the first person of contact for the broker, but also responsible for the profitable underwriting of our products.  
What's it like working at Hiscox?
Nick: Hiscox is a unique working environment where motivated and engaged people want to build something great together. Hiscox gives you a lot of trust and encourages you to work independently from day one. 
Julian: Working at Hiscox means that you can always express your constructive opinion. You can make decisions independently, there is a flat hierarchy and you are an integral part of the Hiscox team from day one.
Florian: Working at Hiscox is challenging and fun. We offer high quality products to our customers who, of course, ask for high quality service. Hiscox is constantly changing, for example, new products are created, and there is always a new challenge around the corner. Last but not least, the managers I have worked with so far are very supportive when it comes to personal development.
How have you developed your skills during your time on the graduate scheme?
Nick: The graduate programme provides a wide range of skills and I've received a lot of training and great support. Working everyday with experts and being given training helps you with your daily job and your personal development.
Julian: I have been able to greatly enhance my skills during the graduate training programme, for example, interacting spontaneously in situations and also speaking in front of an audience. I have learned to assess situations more accurately and to make my own decisions in business cases.
Florian: Starting at an insurance company, the first things I learned were the insurance business in general and insurance law. When it comes to legal skills, I had plenty of opportunities to prove myself in third party liability claims and general legal questions. Since Hiscox is a very open and connected company, I had the chance to develop my interpersonal and communication skills as well. Graduate training sessions and rotations helped me to build personal relationships across the company. 
What do you love about working at Hiscox?
Nick: Everyone is equal. It doesn't matter which job role you have – if you have a good idea and are motivated, you will be heard and supported from all sites. People want to push Hiscox together and not only themselves. 
Julian: I love the team spirit at Hiscox and that you can always grab a colleague for a cup of coffee.
Florian: Management and HR on every level is constantly trying to improve the experience and benefits for employees. Besides that, in my case, the colleagues around me constantly support me in my career plans. It is challenging and my team is fun. 
 
Some of our graduate trainees in Germany talk about life at Hiscox on the graduate trainee programme.