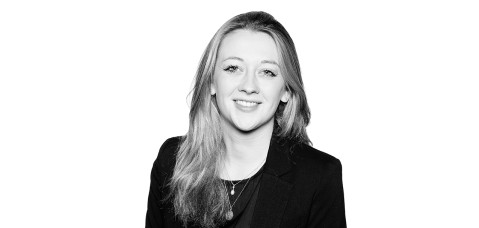 A little bit about me
I love travelling and joined the Hiscox graduate scheme as I wanted to work for an international company and because of my interest in geopolitical and macroeconomic risks. It's paid off as I love that the work I do is directly reactive to current affairs, whether that be political developments or natural catastrophes.
During my time on the graduate scheme, I particularly enjoyed spending some time in Compliance providing subject matter expert guidance on projects to embed changes in government and regulatory policy. I'm currently based in the Risk team, supporting the business in decision-making across our London Market and US business units.
We manage a range of business risks
Our success as a business depends on how well we understand and manage our exposures to all types of risk – this can be as far-ranging as our underwriting exposures, climate change and financial crime. The Risk and Compliance teams help the business monitor risks and develop strategies around them.
My week looks like this
I'll have meetings with people around the business to understand the risks they are facing and the strategies in place to manage these risks. I'll be horizon scanning for emerging risks and tracking critical risks to the business. There are deep dive risk reviews which could be around anything from climate-related risks to our operational resilience during disaster situations. I also prepare reports on all of the above for the Board and Risk Committee.
The most surprising elements of my job
I've been really surprised by the opportunities I've had to work with senior people and build my own relationships and networks – this has helped me gain a solid understanding of the business. Which is just as well as one of the main challenges is having technical knowledge for all the different areas I'm involved in! It's really exciting too - there's always something new when it comes to responding to internal and external events.
My biggest achievement so far
I really enjoyed working with the CEOs of the business to formalise our approach to climate change risks and I also helped set up the London committee of Hiscox Gives - our charity committee. Two very different projects but I am really proud of both!
I've learnt technical skills and 'soft' skills too
The teams that you work with are very supportive in getting you up to speed on technical requirements and you will be amazed how much you learn within just a few weeks! I think that the most important skills you learn are often the soft ones; how to build relationships, how to present to senior colleagues and how to set up initiatives and take on new responsibilities.
I've been lucky enough to learn lots besides what's traditionally in my day job; running a data science project for university students, organising events with the Women at Hiscox Committee and chairing one of the charity committees. It takes commitment, but you learn to prioritise quickly and it's fantastic to get to know people around the business.
If you don't mind being thrown in at the deep end…
We're a very fast-paced and nimble business - you have to adapt, get up to speed quickly and be prepared to be thrown in at the deep end. It is a truly fascinating industry to work in and you are given so many opportunities to succeed with the support that you need. I love the responsibility you get from day one and the trust that the business puts in you as an individual.
…you can get stuck in with a brilliant team!
There are so many opportunities if you are willing to take on new challenges and get stuck in. The people you meet at Hiscox are brilliant - I have learnt so much from them and made some friends for life.
Frances Loring talks about working in the Risk and Compliance team on the Hiscox graduate programme.