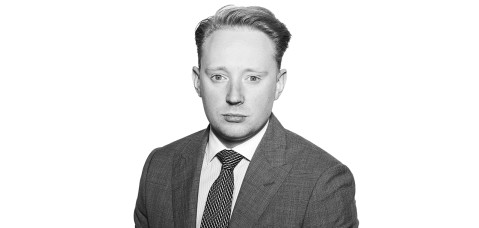 Every day is different …
I spend a large amount of my time getting to know people around the business and understanding intricate details about everything we do, ranging from our products to our financial performance, and our strategic plans for the future. I am challenged on a daily basis to provide insights and ideas to the business on how we can improve and adapt to continue our market growth. My work doesn't stop there, as once the plans have been formulated, it is up to me and the team to implement strategic changes and be accountable for results.
Rotation, rotation, rotation …
I have spent a lot of time in the UK business – which is a big place in itself! I have worked in our two sales channels (Broker and Direct), as well as in our specialist lines division - all in a strategic change capacity, analysing how we can improve our operations. I have also been fortunate enough to undertake a rotation in our Re and ILS division, learning about this radically different business unit, whilst also educating the team on how we operate in the UK and how these business areas can work more closely together.
You can achieve anything … 
Within the first three months, I had proven my abilities enough to be entrusted with the management of a high-value, new insurance line. I led a team of people and managed the budget for this – meaning I was fully accountable for a section of our P&L. At Hiscox, if you show you have the tenacity and ability to learn, you will be rewarded with challenging but invaluable opportunities, and you really can achieve anything.
Insurance is exciting for two reasons …
Firstly, it is a fast-paced and extremely competitive market, where we have to constantly adapt to ever-changing market trends and customer demands. Secondly, some of the things we insure are fascinating, I mean truly fascinating, to the point where you end up reading about some of our risks in your spare time and using these facts to impress your friends (trust me!).
My skills have improved extensively …
In particular, my project management skills have developed. I have been handed so much responsibility at Hiscox, looking after high-profile projects and initiatives, and being fully accountable for results. I have become somewhat of an expert at plate-spinning and context switching, as well as learning on the job. This is the sort of transferable skill you can develop at Hiscox which will be invaluable regardless of which career path you take.  
Laying the foundations …
The level of exposure you get to the whole business, both in your home team as well as on rotations is one of the best things about the graduate programme. This, combined with fantastic training, means that you will be learning every day and create fantastic foundations for your future career.
Find out more about the Hiscox graduate programme.
Daniel Cable, Operations Graduate in Colchester tells us about his experience on the graduate scheme since joining in September 2018.