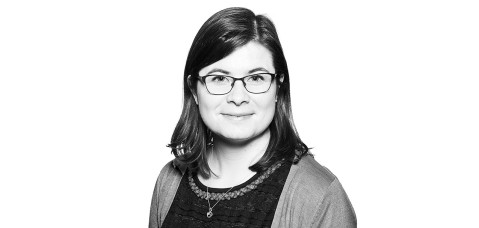 A little bit about me
I studied psychology at university and joined Hiscox after having a summer off. I wanted to work for a company where I could have an impact and responsibility rather than feeling like a cog in a big machine. HR fitted well with my interest in people - hence the psychology degree! My personal values fit well with Hiscox and the vision and ethos of the company impressed me.
My (non) typical week in HR
No two days are the same! But if I had to describe a 'typical' week, it would depend on the time of year and where we are in the annual HR cycle. It would normally involve team check ins to set priorities for the day/week, catch-ups with key stakeholders, planning and conducting interviews for roles, analysis and strategic planning (e.g. headcount, turnover and attrition, talent planning), ad-hoc projects and general employee relations (e.g. flexible working requests, giving advice to managers).
Rotation, rotation, rotation
I started out with the recruitment team in Colchester to develop my skills as a recruiter. I also ran a Group-wide project reviewing how we use psychometric tests in the recruitment process.
I then did a rotation outside of HR as a finance business partner, which gave me great exposure to how a business is run from a numbers perspective. Then it was back to HR in a generalist role working on the Group annual salary and bonus review, employee engagement and talent mapping.
Then came a move to York working for the UK Direct business where I was responsible for managing the full HR cycle. I spent my international rotation in Atlanta, providing HR support to the operations and claims functions. I learnt a huge amount about working in a different country and built new relationships with a wide range of stakeholders. It was fascinating to get a different perspective and understand the different employment law practices.
Not only did I get to work across different areas but alongside the day job, I studied for my professional qualifications and now I'm CIPD qualified.
You get responsibility from day one…
What surprised me most was the level of exposure and responsibility that you are given from day one. You have the opportunity to build relationships with a wide range of (often senior) stakeholders. You get to meet people from across the business who work in different areas and different offices, and can genuinely make an impact on the people you work with.
…And feel trusted and supported
That real responsibility from day one means you'll be both trusted and supported. As a HR graduate, you get great exposure to the wider business and senior leaders, as well as every aspect of the HR cycle. You'll also develop great relationship building and stakeholder management skills. I gained the ability to flex my style to different people, listening and coaching skills, as well as a lesson in the art of resilience.
And back to people
The people at Hiscox are genuinely friendly and hardworking and will always make time for anyone. They really live the company values.
Find out more about the Hiscox graduate programme.
Laura Brown describes her experiences of working in HR on the Hiscox graduate programme.