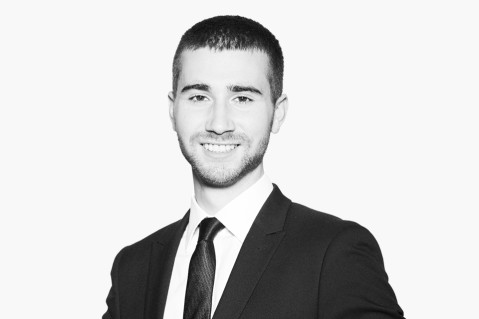 Tell us about your time so far on the actuarial graduate scheme...
The graduate scheme is rotational and designed to give you experience working in a variety of actuarial roles, each being very different to the last.
I started off in Group Capital Management, learning the importance of using capital models to inform decisions and help meet regulatory requirements. This gave me a well-rounded view of the Hiscox Group which proved invaluable for my understanding of the bigger picture.I have recently joined the London Market Specialty Pricing team. The tasks vary massively to what I was doing before. My focus has been in Alternative Risk, where I have been learning about the reporting system that helps inform the decisions of underwriters.
For me, the main benefit of being on a rotational programme is the variety that comes with it. Firstly, by the end of the scheme I will have had practical experience in multiple departments, putting me in a fortunate position to decide how best to proceed in my career. Secondly, I have been able to get to know people from all across Hiscox. Not only has this been enjoyable, but there is so much to be gained through working alongside people from different backgrounds and areas of expertise.
Why did you choose to work in the insurance industry as an actuary?
I felt that the insurance industry had the most to offer in terms of actuarial roles. Not only are there a lot of different opportunities, but they are all wildly unique relative to one another. As someone who was unsure as to what specific role best suited me, insurance seemed like the perfect place to start.
This idea was quickly reinforced within my first few weeks at Hiscox. I spoke with many actuaries who worked across many different teams. The differences between their roles proved just how versatile the role of an actuary within the insurance industry can be.
How have you been supported to learn new skills during your time at Hiscox?
There are two main ways Hiscox has supported me. Firstly, my colleagues have always been happy to help. Whether it has been walking me through different processes or peer reviewing my completed work. They have always been more than willing to provide support.
Secondly, I am given opportunities. I prefer 'learning by doing' and this aligns well with how the actuarial graduate scheme is set up. Throughout my time here, I have been able to get heavily involved in a variety of challenging projects. This level of exposure has allowed me to develop skills almost by osmosis! It is incredibly satisfying to think back to when I joined and reflect on how far I have come.
Which Hiscox value resonates the most with you and why?
The Hiscox value which resonates the most with me is 'Ownership'. Hiscox is a company that people are proud to work for. The brand is synonymous with quality, and everyone I have worked with since joining has demonstrated how determined they are to deliver work which lives up to this. It is also clear that the people at Hiscox are trusted to live up to this standard. I find it extremely motivating to be surrounded by colleagues who work in this manner every day.
What advice would you give to someone thinking about joining the Hiscox actuarial graduate programme?
Join if you have an open mindset! You'll quickly be faced with a range of new challenges that may not compare to anything that you have tried before. This can appear daunting at times but being enthusiastic alongside maintaining a strong support network will help you to make the most of the opportunity. There is a great deal of satisfaction that comes from understanding technical concepts and delivering great work.
Joe Cooke, Actuarial Graduate, talks about his experience in the first year of the scheme.